MORGAN PIEK
15:00 Tue, 08 Jan 2019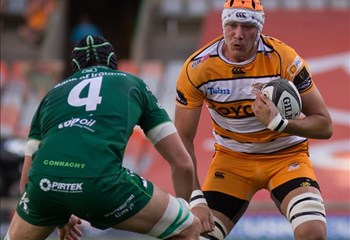 JP du Preez - Morgan Piek
The Toyota Cheetahs resume their training tomorrow afternoon after their recent European excursion which produced a fine bonus-point win over Zebre in the Guinness Pro14.
The Toyota Cheetahs will have a contact session against the University of the Free State Shimlas on Saturday morning, and this will be to the benefit of both teams.
The Toyota Cheetahs will be targeting 15 points in their next three games in the competition as they travel to face the Southern Kings, before hosting both Zebre and the Kings again.
The session against the student side will be in preparation for the inter-pro derby against the Kings, as there has been limited time to train due to the Festive Season break. For the Shimlas is will be their first proper contact session leading into their opening game of the Varsity Cup on 11 February against the University of the Western Cape in Cape Town.
Later in the month, the Shimlas will also face the University of Johannesburg in a warm-up match.
The Toyota Cheetahs and former Shimlas coach, Franco Smith, told OFM Sport that it's important for them to find their rhythm.
"The game against the Southern Kings on Friday the 19th then will face Zebre again on the 26th. After that, we will host the Kings again on the 2nd of February.
"There is an interesting three weeks lying ahead for us.
"We are just going to claw our way back into finding our rhythm. We want to regain our form and get better as what we do.
"We want to roll out our best performance every week. These guys have made that commitment so that is what we will be trying.
Saturday's contact session at Shimla Park gets underway at 10:00.
@MorganPiek OFM Sport